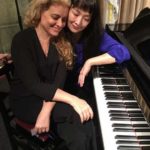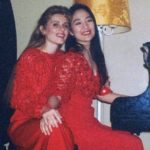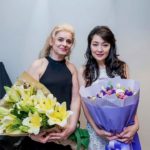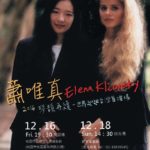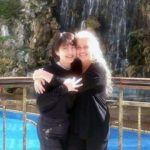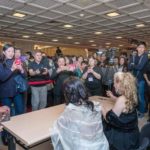 Virginia Wei-Tsen Shiao and Elena Klionsky met at the High School for the Performing Arts in New York City at age 14. Although Virginia's parents came from China and Elena was born in Russia, they quickly became friends and colleagues — playing together as often as possible. After graduation, both went on to continue their piano studies at The Juilliard School; Both got their BA, BM and MA, MM degrees.
After the Juilliard graduation, Virginia went back to her parents in Taiwan to start a new life. Elena stayed in New York. But their close friendship continued with telephone calls, letters, and visits. They continued playing together 4-hand repertoire every time they got together.
Virginia and Elena have toured together every few years. They have a vast repertoire of Concerti for Two Pianos and Orchestra as well as for One Piano 4-hands from Bach to Kapustin. Even though there are thousands of miles between them, they always make time to visit each other and rehearse. They have performed at the Taipei National Theater all the way to the Tchaikowski Hall of the Moscow Conservatory.
And now, as their children are grown up, Virginia and Elena try to play more together. Both of them say it is a privilege to practice, perform, and travel with your closest friend.